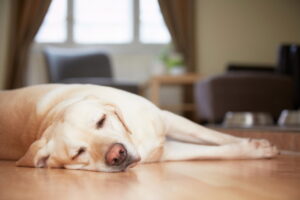 The short answer is yes. The long answer is that it isn't as automatic as that. There are many different types of air purifiers, and to find the best air purifier in North Little Rock, AR to improve the indoor air quality in your home takes a bit more than pulling down a portable air purifier from a store rack and then plugging it in.
If you want to enjoy the best benefits of an air purifier, you'll need to have professionals install a whole-house air purification system. This type of air purifier is integrated into your HVAC system and cleans the air all throughout your home.
Whole-House Air Purifiers
There are several kinds of air purifiers that use different processes to scrub the air in a house.
The most common air purification system is an ionization air purifier. This purifier creates an electric field inside the ventilation system where all the circulated air must pass. The field is called a corona discharge, and it ionizes particles that move through it: in other words, it gives the particles either a positive or negative charge. Once the particles are charged, they're drawn down from the air to a set of two charged plates on the air purifier, where they're trapped so they can be removed.
Another popular type of air purifier is the UV air purifier, which is useful for removing organic contaminants. These include bacteria, mold, and viruses. This type of purifier uses ultraviolet lights to disrupt the cellular structure of organic pollutants, which either kills them or makes them inert and harmless. UV air purifiers are harmless to people and pets and require little maintenance once they're professionally installed.
Other Options for Better Indoor Air Quality
Air purifiers are a powerful way to enjoy cleaner air, but they aren't the only method available to you when you work with Dewees. We recommend homes have air filtration systems installed in connection with air purifiers. Air purifiers work well at trapping small contaminants, but air filters can do the heavy lifting of trapping larger particles, such as dust, dander, lint, and pollen. Pairing filters with an air purifier is a great way to catch the most minute particles that might slip through the filter.
We also offer heat and energy recovery ventilators, which are devices that allow you to bring fresh air into your home without losing or gaining heat to the outside. Whether it's the height of summer or the dead of winter, a heat or energy recovery ventilator can bring you fresh air without also letting in the cold or heat.
Finally, if the problem with your indoor air quality is that it's too humid or too dry, we have solutions as well: whole-house humidifiers and dehumidifiers.
Call Us Today for Great Indoor Air
You can trust that we'll find the air quality solutions your home needs. We've always focused on doing the right thing for homeowners—even when it's hard. We're a family-owned and veteran-owned and operated company, and customer satisfaction is at the heart of how we do business.
Dewees HVAC proudly serves the Conway area. Call us today for help improving your home's indoor air quality.