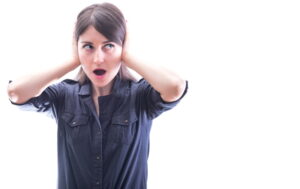 Your AC has several ways to warn you something is not right. It doesn't yet have the ability to self-diagnose its problem and provide a warning via the thermostat screen (the technology will get there eventually), but it has other options. One of the best is making strange or loud sounds. 
You know what an air conditioning system sounds like since you've spent plenty of time in homes and buildings with them. ACs generate a "white noise" of whirring motors and humming compressors with the occasional clicking sound at start-up and water dripping into the condensate pan. Anything that goes outside these boundaries, or the AC making more noise than usual, is a warning to call for air conditioning service in Bryant, AR. Technicians can investigate the sound and see what repairs will correct the problem. The sooner you have professionals on the job, the less expensive and expansive the repair is likely to be.
To help you understand what you're listening for, we've listed a few of the sounds you don't want to hear coming from your AC, along with explanations of what they might mean.