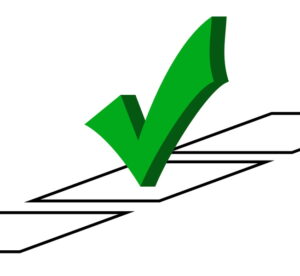 It's already hot here in Conway. We just went through a weekend with the temperatures in the 90s. Of course, we can expect much more of these scorching temperatures in the coming months, since it's not even summer yet.
If you didn't schedule your regular AC maintenance in the early spring, you might think this arrival of hot weather means you missed your opportunity. Not at all! Although we always recommend our customers look to have their maintenance done at the start of the spring to help avoid early heatwaves and crowded schedules, it's not too late to have the job done. In fact…
It's never too late for annual maintenance
This is something important for our customers to know: there is no expiration date for HVAC maintenance. There isn't a point in the year when it's just "no longer worth it." Regular maintenance for your HVAC system is worth it every year! The only restriction is that you don't want to skip a year. As long as you have the service done annually, you're taking good care of your air conditioner (and heater) and will see significant benefits.
We still advise our customers to have maintenance for their air conditioning systems done in spring. This lets them get the biggest benefits from the service: they beat out the first of the heatwaves, enjoy extra weeks of higher-efficiency performance, and don't risk having to schedule an air conditioning repair in Conway, AR right when the first hot days arrive. No one wants to have their AC fail on them when they first need it, and maintenance is the best way to avoid this kind of cooling emergency.
Maintenance doesn't need to be a burden for you
If you've put off maintenance because you think it'll be a hassle, you have no need to worry. Although there are a few maintenance tasks you need to handle on your own during the rest of the season (mostly changing the blower filter every 1 to 3 months and cleaning off the outdoor condenser cabinet if it gets extremely dirty), the rest you want to leave to our professionals.
You only need to call us to arrange for the first convenient time for our technicians to come to maintain your AC. The job takes about one to two hours: we'll run through a 21-point inspection and cleaning per manufacturer specifications and you'll be done for the year. You can use your AC with the peace of mind that it will work reliably and at its peak energy efficiency.
Sign up for our maintenance program
We offer a preventive maintenance program to handle both your air conditioning and heating systems during the year. When you sign up, you'll receive two precision tune-ups and inspections (spring and fall), as well as special membership benefits: you won't pay any after-hours fees and you'll have a lifetime warranty on all parts that Dewees HVAC replaces (some exclusions apply).
Dewees HVAC proudly serves the Conway area. Reach out to us to sign up for our maintenance program and have your AC given a great tune-up.