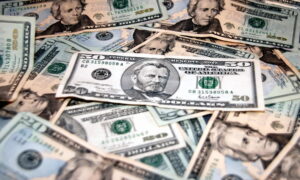 We're not in winter yet, but the cooler weather will affect our homes soon—and that means turning on our heating systems to stay comfortable.
Are you dreading having to do this because you don't like the way your utility bills start to rise? That's a common reaction. Heating costs money; there's no way to avoid that. But you may be spending more than necessary because of locked-in habits, equipment problems, or simple mistakes.
We're experts at not only cooling homes in the Conway area, but heating them. We prize efficiency, and we have advice you can use this fall and winter to pull those heating costs down to something reasonable.
Schedule fall heating maintenance
This is Task #1! A heating system will not live up to expectations unless it has a professional inspection and tune-up before the winter weather arrives. This maintenance not only helps prevent repair problems and extends the heater's service life, it removes stress and strain from the components that will lead to inefficient performance. Without maintenance, you can expect a heater to lose 5% or more of its efficiency each year … that adds up quickly! We have a maintenance program to make this easy for you.
Know your thermostat's energy-saving settings
Moving the thermostat's temperature setting up and down like a yo-yo based on shifts in your comfort is a guaranteed way to waste money. Unfortunately, many people handle their thermostat like this. Steady and lower is what will help you save. We recommend setting the thermostat to 68°F during the day when people are home. This is comfortable for most residents, especially with warm clothing. Leave the thermostat at this temperature until the evening, when you can lower it by 8°F or so. These settings can sometimes drop heating costs by 25%.
Put ceiling fans to work—in reverse
Do you have ceiling fans? You might not realize that they can help during cooler weather as well by flipping a switch on their base so their blades turn clockwise rather than counterclockwise. This moves air from the ceiling down to the room so to better distribute heated air.
Regularly change the air filter
The air filter in your forced-air heating system (furnace, heat pump) needs to be swapped for a clean one every one to three months. If a clogged filter is left in place, it will cause a drop in energy efficiency as the heater strains to pull air through the blocked filter. We recommend a new filter when you first start the heater for the season (we make this part of maintenance) and checking on it every month after that.
Replace the heater
Sometimes, the best way to save money is to spend money to replace a heater that's so old it's wasting money all the time. If your heater is 15 years old or more, this may be the best approach.
We can help you with your heating in Conway, AR so that it's effective and efficient, working for you whenever you need it but not breaking the bank. We've always focused on doing the right thing for homeowners—even when it's hard.
Dewees HVAC is here to keep you comfortable. Call us for heating service in the Conway area.