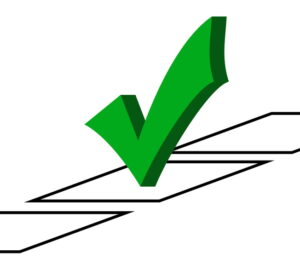 The fall chill is in the air. Now is the time to ask yourself: "Is my home's central heater in good shape to handle the coming winter temperatures?" If your answer is, "I think so," you're probably in good shape … but you definitely need to schedule regular maintenance with our team to make certain. You should schedule maintenance even if you think your heater is in terrific shape, because maintenance is what helps any heater stay in peak form. A well-maintained heater will rarely malfunction, last for many years, and enjoy high energy efficiency.
But what if you think your heater is over-the-hill and you need a new one? There's no time better than the fall to call us to arrange for a new heating installation in Conway, AR. We install all types of furnaces and heat pumps, and we can locate the ideal new heating system for your house.
Plus, when you have a heating installation from our team, you'll receive free preventive maintenance. You need to schedule preventive maintenance every year, and this way you get a great head start. New heater and everything good to go!
But .. Is It Time for a New Heater?
We can't answer that in a blog post because each customer is different. We can provide you with the personal assistance to determine if your current heater has reached the point where continuing with repairs is throwing away money. We stress honesty in our dealings, so we won't pressure you into having a replacement heater unless we think it's to your benefit.
Here are a few factors involved in making the choice to replace a heating system:
System Age: A residential central heating system can last from 10 to 15 years on average, depending on system type and how often it receives maintenance. A heat pump will average 10–15 years, furnaces longer. Once a heater is above 15 years is when it is time to begin thinking about a replacement.
Rising Energy Costs: As a heating system wears down in its final years, it will experience a rise in operating costs. Maintenance and repairs can prevent this increase up until the last two or so years of the system's lifespan. When your heating system starts to cost more to run than usual, it's best to get a fresh start rather than to keep dropping money into repairs.
Frequent Repairs: You shouldn't need to repair a heater more than once a year. In fact, every other year is also too much. Repairs this often indicate a system wearing down fast, and the money spent on fixing the heater is better directed into a new, trouble-free system. If you're paying more than half the price of a new heater on repairs for your current one, we recommend going for the new heater.
Safety Concerns: Do you worry that your heater is so old it may create hazards? Then we strongly recommend having a new system installed. Don't take risks because you want to squeeze out another year of substandard heating.
We place ethics and customer satisfaction at the forefront of our business: you can trust we'll give you the help you need.
At Dewees HVAC, your comfort is our top priority! Schedule a new heating installation with us today and learn about our maintenance program.