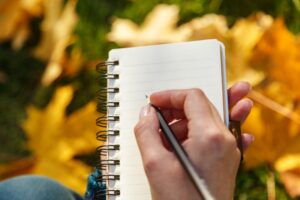 We're sure that many of you who live in the Conway area are more than ready for the cooler weather to kick in. And we're getting there! But the cooler weather of fall eventually becomes the colder weather of winter. Even if winter is your favorite time of the year, you'll need to have a working central heating system in your house to help you get the most out of the season.
This is where Dewees HVAC can help you! We offer more for our customers than just installing new heating systems and handling heating repair in Conway, AR. We want to help you prevent heating problems and keep your current heater working for as long as possible. Our professional heating maintenance service can help make this possible. It also stops many future repair problems and keeps your heater running at high efficiency so you can lower your utility bills.
November Is Ideal for Heating Maintenance
Why do we think November is a good time to have your heating maintenance done? There are several reasons:
It's the cusp of when winter arrives, so your heating system will have its tune-up and inspection in time to provide you with the maximum benefits.
It's still far enough from the coldest days of the year that you'll have time to arrange for any repair work the heater might need.
It's a less busy time of the year for our technicians—we aren't slammed with AC or heating emergency calls—making it easier for us to schedule a convenient maintenance appointment with you.
Our maintenance service is thorough, and when you sign up for our maintenance program, you'll not only receive fall heater maintenance, but also spring air conditioning maintenance. When we come to your home for your heater maintenance, we'll give the HVAC system a 21-point inspection and cleaning per manufacturer specifications. Plus, you'll receive special benefits like no after-hours fees and a lifetime warranty on parts we replace (some exclusions apply).
Maintenance Is the Best Service for Your Heater
We know that maintenance helps heating systems work at peak condition—it's one of the most important services we offer! If you want to know why, read over this list of the benefits of annual heating maintenance:
Safety: We carefully inspect your heating system to see that it has no potential safety concerns. This is particularly important for gas-powered heaters.
Repair Prevention: The majority of repairs a heater may need during its service life come from a lack of maintenance. 
Energy Savings: Routine maintenance slows down the effects of aging on a heater, and that helps it to work at higher energy efficiency and reduce the cost of heating bills.
System Longevity: Without maintenance, a heating system may end up failing many years too early. With maintenance, you'll get the most years possible from your heating investment.
Warranty Protection: Annual maintenance will keep the manufacturer's warranty valid.
Get started with your November maintenance with a call to our technicians. We've always focused on doing the right thing for homeowners—even when it's hard.
Dewees HVAC proudly serves the Conway area. Schedule heating maintenance with our team today and we'll take care of you!