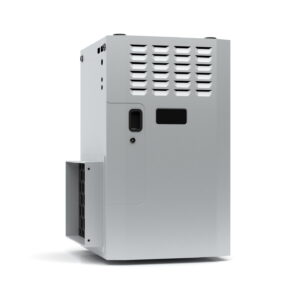 Your furnace is normally reliable, but now it's running into trouble. You haven't had the problem before, so what do you do now? You have a few options at your disposal, so don't panic. We'll get that home heated up in no time.
You'll note that many of these may require furnace repair in Little Rock if the situation doesn't resolve itself. Even if that is the case, we're here to help. Now let's try to get that furnace firing up.
It Could Be Your Circuit Breaker
Even though your furnace uses gas, it needs an electric charge to ignite the pilot. Go and look at your circuit breaker, pop open the box, and find the switch with the label "furnace" or "heater" next to it. Sometimes the labeling can be a mess in these boxes, so you might have to decipher some chicken scratch to figure it out.
If the switch is flicked in the opposite direction of every other switch in the circuit breaker box, it means it was tripped. Flip it back, but now you have to monitor and make sure it doesn't happen again. It's okay if this happens every now and again, but a frequently tripped switch is a sign of an electrical problem.
Also, Check Your Thermostat
We know this seems silly, but sometimes we're so certain that we set the thermostat to heat that we don't even double-check. It happens to the best of us. Just be sure that it's been set to heat. If it has, and that's not the issue, it could be something else.
If your thermostat is wireless, it could be low on batteries. There might be just enough juice to light up the display, but not enough to send a signal. Switch out the batteries. If the thermostat is hardwired in, as many are, you'll have to recalibrate it. This can be done by using your thermostat manual, but most often it's best done by a professional.
Swap Out Your Furnace's Air Filter
Your furnace is a forced-air system. It forces air to go through the ductwork and out of the vents, so if it's not getting proper intake, it can't send all that warm air out. It might actually be heating air just fine, but it's just not reaching the destination.
The air intake is so important for your AC to function properly, so be sure that the filter is not only clean, but new. Sometimes we think about saving money by vacuuming out an old filter, but there's a certain level of dust and debris that can't be removed that way. A new filter goes a long way for your furnace.
It's Time to Fix Your Furnace
Your furnace might just need a quick, simple fix, but even small, fixable problems are usually indicative of a larger issue. Let us take a look at your furnace and see what the problem is, fix it, and provide regular maintenance moving forward to reduce the number of problems you'll run into throughout the span of your furnace's lifespan.
Contact Dewee's HVAC today to schedule your furnace repair as soon as possible.