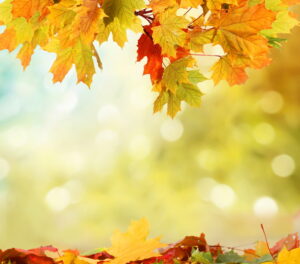 Once the temperatures start to cool down after a long summer in Conway, you probably don't want to think much about your air conditioning system.
You'll be more concerned with getting ready for winter weather or just enjoying the milder fall temperatures. But fall is often the best time to take care of an extremely important AC service … getting a new one!
Time for That Ol' AC to Retire
Nobody develops fond feelings for their air conditioning system. AC systems aren't decorative, they don't spark fuzzy memories, and they remain mostly hidden from sight. An air conditioner system does a vital job, but once it can't do it as well, there is no reason to keep it around. Letting an over-the-hill AC stay in your house will cost you much more than replacing it. An old air conditioner loses its energy efficiency and raises utility bills. It will require frequent repairs, sometimes every year, and those repairs will start to cost more and more. 
An old AC will also cost you in comfort and the system starts to lose its cooling capacity. It may not completely fail (although that becomes more likely with each year), but it will need to run longer to deliver the level of cooling you want, and you'll discover you have to keep fiddling with the thermostat just to find the ideal temperature.
Air Conditioner Retirement Age
When can you expect your air conditioning system to enter "old age" and become a cost and comfort nuisance? The average service life of a central AC is 10 to 15 years. An AC that's had regular maintenance each year will probably have no trouble getting to 15 years before it starts to show signs of decline. However, we caution homeowners to pay close attention to an AC's performance once it's older than 12.
The Fall Advantages
There are three reasons that fall is a good time to schedule a big air conditioning service like a replacement.
First, you won't have to worry about having your HVAC system running to keep you comfortable. Fall temperatures usually require neither an air conditioner nor a heater, so you won't have to worry about a comfort interruption.
Second, fall is a slower season for HVAC companies like us. We have fewer emergency calls because neither ACs or heaters are doing much work. We spend most of the time during the fall handling jobs like heater and AC installations as well as maintenance. You won't find it difficult to schedule a convenient appointment to install a new air conditioner.
Third, since you won't be in a rush to have a new air conditioner installed, you can spend extra time considering what type to install and if you wish to invest in a higher efficiency unit, or possibly switch to a heat pump.
Contact Us for a New Air Conditioner
If you've decided that the air conditioning service in Conway, AR you need this fall is an AC replacement, you only need to get in touch with us and we'll get everything started. We'll help with choosing the new unit and then see you have a fast, high-quality installation.
Dewees HVAC proudly serves the Conway area. Schedule air conditioning service with us today.