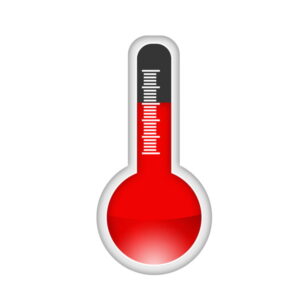 August is usually when our summers in Arkansas get their hottest—and this is definitely one of our hottest Augusts! As AC technicians, we want to make sure that all our customers enjoy uninterrupted cooling in their homes, and we're ready to help with air conditioning repair in Conway, AR when something goes wrong.
We know you'd much rather not need to call us because your air conditioning system is doing just great. We want to help make this your experience with a few tips on how you can make the workload easier for your AC during the big heat. A little caution and some best practices go a long way in keeping an air conditioning system running optimally.
Did you have AC maintenance in spring? If not, get it done now
This is the best piece of advice we can give any customer about keeping their air conditioning system in the best shape for the longest period, no matter the heat. If you already had your annual AC maintenance done in spring (the ideal time for it), then you can relax that your AC has the right preparation for the season. If you didn't have it done in spring, it's absolutely not too late! In fact, schedule it now, because the help it will give your AC is tremendous. Nothing prevents breakdowns as effectively as maintenance.
Maintain steady, higher thermostat temperatures
No, we're not asking you to turn on the heat. We're recommending you raise the thermostat setting to as warm as you find comfortable during the heat rather than lowering it more and more. Most people will find a 78°F setting comfortable indoors, and this is an excellent temperature to keep your thermostat during the day. The AC won't run as often and you'll still enjoy comfort. Raise the thermostat by 8°–10°F in the evening.
Keep on top of regular air filter changes
Your AC needs to have its blower filter changed every 1 to 3 months—and during a heat wave we advise that you make a monthly check on the filter. A clogged filter creates an unnecessary strain on the air conditioner that can easily make it overheat. If you haven't changed the filter yet this summer, you almost certainly need to do it now.
Clean the condenser and clear the area around it
The outdoor condenser cabinet is where the air conditioner releases the heat it removes from inside the house. If the condenser has a dirty coil or any obstructions around it, it won't be able to release enough heat—and this can lead to the AC overheating and shutting down. You can clean the cabinet with a hose on low pressure, and then clear the area around it for a foot on all sides (watch for plants that might have grown too close, and remove small rocks and leaves that might get inside the cabinet).
At Dewees HVAC, we pride ourselves on providing quality, courteous service at a reasonable price. Your comfort is our top priority, so call us when you need fast, effective AC help.
Dewees HVAC proudly serves the Conway area. Rely on us for all your home cooling needs.