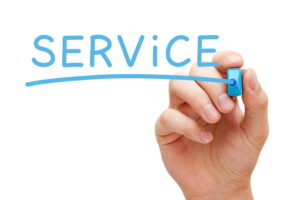 It's still winter here in Arkansas and the weather isn't warm yet. But we're already in the middle of February, and we can expect to see warmer weather starting next month, when spring officially begins.
And in the HVAC world, that means it's time to start thinking about scheduling maintenance for your home's air conditioning system. It came up fast, didn't it?
It certainly seems like it, but that's one of the reasons we always remind our customers about this job—sometimes people let it slip by them until the hot weather has already arrived.
Yes, AC Maintenance Is a Yearly Job
"But I just had maintenance last year!" If that's true, we think that's great news. You probably had a trouble-free summer with your AC because of that.
But maintenance is truly an annual service. Skipping a year here and there can mean problems. After all, consider how much work your air conditioner does each summer in our hot and humid weather. It's a lot like taking a car for a cross-country trip.
You wouldn't want to have the car make a second trip like that without at least routine maintenance, would you? No, and you shouldn't want to take your AC for a long summer "drive" without it getting a regular tune-up and inspection from the pros.
Why You Don't Want to Miss Maintenance
What's the worst that could happen if you don't have your AC maintained? We can tell you: an air conditioner that permanently breaks down during one of the hottest days of the year, leaving you stuck in the heat until you can arrange for a full AC system replacement.
This isn't a rare occurrence. An air conditioner that isn't regularly maintained will age faster, and when it's put under the most stress, such as a hot summer day, it's much more likely to break down.
Lack of maintenance increases the chance the breakdown will be a permanent one, since all the accumulated wear and tear lowers the life expectancy of an AC.
Getting regular maintenance is an important investment in your HVAC equipment: it will last much longer and work reliably thanks to this annual service.
The peace of mind you'll enjoy is worth it alone. Who wants to spend the summer concerned that the next time they need to run the AC it won't work?
Maintenance Saves You Money
Keeping up with maintenance helps you save money, and not just by avoiding an early system replacement (although that is a big savings). Regular maintenance is the best way to prevent the majority of needs for HVAC repair in Little Rock.
It also keeps the AC working at the highest possible energy efficiency. You can expect your air conditioner to cost more and more to operate each year it misses maintenance.
With regular maintenance, you'll only see a small increase in your bills over most of the system's service life.
Dewees HVAC proudly serves the Conway area. Talk to our team today to get on the schedule for a convenient air conditioning maintenance appointment.